Bikás Park Station
The longest gap between two stations of line 4 with a distance of 1.5 kms (2 minutes) is between Újbuda City Center and Bikás Park (Bulls' Park).
Bikás Park Bull's Park in Kelenföld is a more and more popular green area with various facilities for sports and recreation. It is also home to several events. It was named after the sculpture group of 3 grey cows by István Kiss.
Arriving at Bikás Park Station passengers can feel proximity to nature even underground as natural light reaches the platforms and floral motifs decorate the walls and covers. The glass globe entrance building resembling the Whale (Bálna) on the riverside in Pest well matches the environment and adds a modern character to the park. When roof windows are open for airing the whale transforms into a dragon with pikes.
The glass walls allow lighting to create a special atmosphere both inside in daylight and outside by night. Exposed concrete also plays an important role in the design.
The station has a clean-line and friendly interior with natural elements. The back of the benches, for example, is a Hungarian innovation with textile between glass panes of various colors.
Bikás Park, anyway, is an important green area in the district for recreational activities and events so easy access made it even more popular.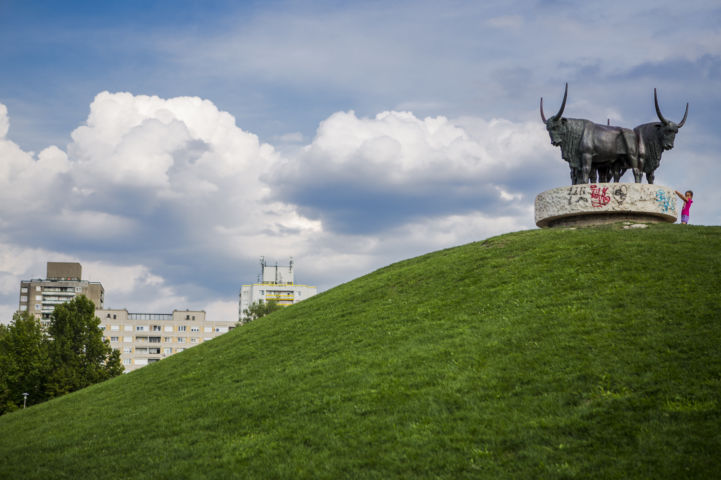 Recommended tours
Discovering underground line M4 Underground line 4 has brought elegance and style to the world of underground transport in Budapest. Contemporary architecture makes everyday commutes an artistic experience for locals. Surface level attractions will also be discovered during the tour.