Rákóczi Bridge
The second most recently built and second longest bridge of Budapest. It was inaugurated in 1995 as Lágymányos Bridge and was renamed in 2011 to Rákóczi Bridge. It was built right next to the (Connecting Railway Bridge] matching well in mass and structure.
It is Rákóczi Bridge that connects New Buda with the Millennial Cultural Center. Its Buda side is adjacent to Kopaszi levee, the Pest side just ends at the National Theatre and Müpa.
Its location was selected far back in the 19th century, although that time only a narrow bridge or footbridge was considered. After WW2 car traffic towards Lake Balaton had expanded and after constructing expressways on the west side of Budapest traffic jams on Petőfi Bridge were more and more frequent. That is why building a new bridge was inevitable. It was aimed to facilitate transport during Expo '96, however, the event was cancelled.
Construction works began by the plans of Tibor Sigrai in 1992 and ended in 1995. This was the first bridge in the capital named after its location and not a renowned person. The name "St László" was also an option but it was turned down. Later on other names rose but finally it was just in 2011 when the bridge was renamed to Rákóczi Bridge commemorating the respectable Hungarian dynasty.
Due to quality issues of the original paint the bridge was repainted in 2011. At the same time limestone heralds, flag posts and black granite monumental plaques were placed on both sides.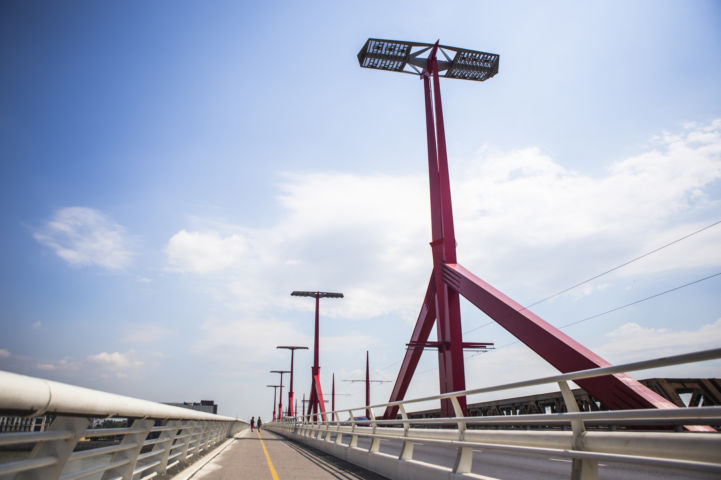 Photo:

funiQ

Photo:

funiQ

Photo:

funiQ

Photo:

funiQ

Photo:

funiQ

Photo:

funiQ
Tram service (Tram 1) on the bridge had been planned since the beginnings but it came true only in 2015. The bridge offers a scenic view over the ELTE Lágymányos Campus and Gellért Hill too.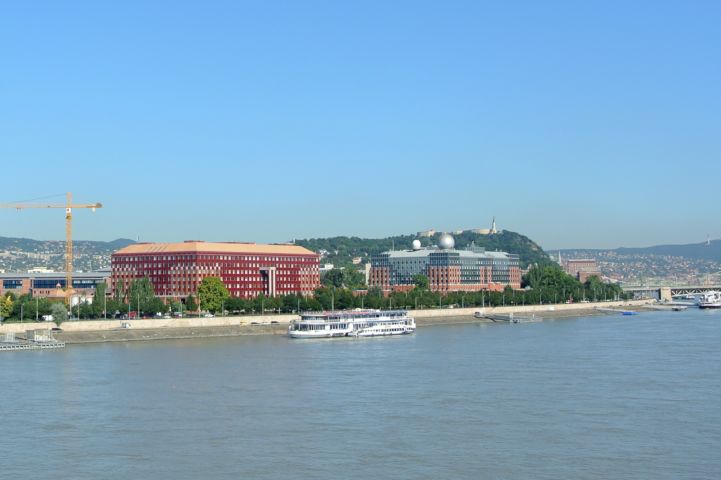 Recommended tours
Universities and parks on the two sides of the Danube The bike trip from the university campus to Kopaszi levee lets you discover the riverbanks crossing the Danube twice. Riding along the river you will a beautiful spa, a university building that dominates the riverside, significant cultural spots and probably the most popular park of the city.