CH building of Technical University
The year of 1782 is a little deceiving on the facade of the university building closest to St Gellért Square. What it shows is not the year of construction but that of launching engineer training at the university and actually, the foundation of Technical University by Joseph II. No wonder, as the first building of the campus it bears the historical date since its construction in 1904. The Neo-Renaissance building, aka CH Building is home to chemical engineering faculty.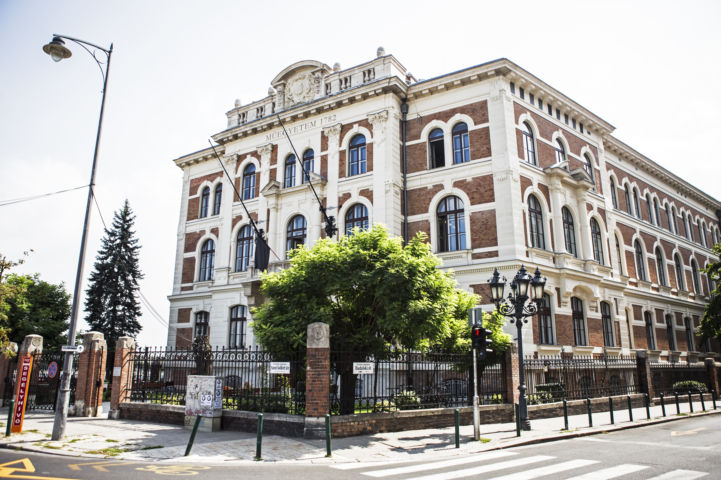 The designer of the building (as well as that of Széchenyi Bath and Gozsdu Yard), Győző Czigler made a great contribution to the project of establishing the new university campus. Besides working as an architect he was the professor of the university all his life. It was him who prepared the whole concept of the campus.
The formerly suburban area started to transform into a busy district as CH building was finished and education began. When Győző Czigler died in 1905 Alajos Hauszmann and Samu Petz were assigned to continue his work, although one more building was constructed by the plans of late Czigler in 1906 (Physics Building, Budafoki Street).
In the extensive and varied campus CH Building is still regarded as a "flagship" with the date and the coat of arms of Hungary. The three-storey palace-like building contains several lecture rooms and chemistry labs providing education for future chemical engineers and bio-engineers.
Recommended tours
A tour in the heart of New Buda A walk around the cultural center of South Buda answers how a building was named after 500 silver coins or how a church still in use today was built on the first floor of another building, or how youngsters had fun at the Park Stage of Buda.
A scenic walk on Gellért Hill A World Heritage Site, a landmark of Budapest, cradle of hot springs, a witness of our history, the best date location and a place with the greatest view over Budapest. A scenic walk from top to bottom from St Gellért Square through the Arboretum of Buda to the Lake Feneketlen.
Universities and parks on the two sides of the Danube The bike trip from the university campus to Kopaszi levee lets you discover the riverbanks crossing the Danube twice. Riding along the river you will a beautiful spa, a university building that dominates the riverside, significant cultural spots and probably the most popular park of the city.
Discovering underground line M4 Underground line 4 has brought elegance and style to the world of underground transport in Budapest. Contemporary architecture makes everyday commutes an artistic experience for locals. Surface level attractions will also be discovered during the tour.